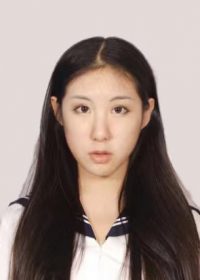 Yue Zhu
Intern, IPO-China
Tel.: + 86 21 5483 6463
E-mail: 364008185@qq.com
I am a person who is full of curiosity and desire to explore the world. I always like to try new things and keep learning. I like to read, travel, and draw—in my eyes, there is nothing better than treating the world with a serious and lovely attitude.
My undergraduate degree is in Translation and I am currently a graduate student in English Interpretation at East China Normal University.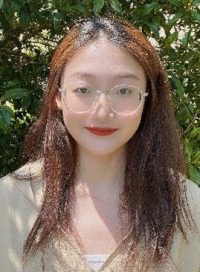 Junyue Zhu
Intern, IPO-China
Tel.: + 86 21 5483 6463
E-mail: junyue.zhu@stu.ecnu.edu.cn
Junyue received her education at East China Normal University with a Master's in ecosystem ecology focusing on carbon cycle and extreme climate in 2021. She also holds a Bachelor's in Ecology from Nanjing Forestry University and is a graduate student. As a visiting student sponsored by China Scholarship Council at the University of British Columbia from 2019 to 2020, she attended courses on GIS and RS knowing that she would continue her study on global change. With a strong willing to combine her strength in English communication and specialty, she participated 'New Youth Global Competency Training Project' to receive training on intercultural communication ability and gain a better understanding of international organizations.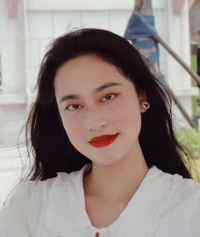 Min Zhou
Intern, IPO-China
Tel.: + 86 21 5483 6463
E-mail: zmjsyz@126.com
Min Zhou (Meya) comes from Yangzhou, Jiangsu Province. She pursued her undergraduate studies in Nanchang University and is currently a first-year postgraduate student majoring in English Interpreting at ECNU. Having acquired a total GPA of 3.82/4 and ranked the 1st among 93 students for four consecutive years concerning overall quality competence, she has achieved 2019-2020 China National Scholarship and many other honors and awards. With her outstanding academic performance and all-round excellence, she once received offers for postgraduate studies from ECNU, NKU, UESTC, ECUPL, TJU, etc. In addition to ranking top in courses, She takes an active part and achieves relatively excellent results in competitions; she engages in student work, serving as class monitor for 14 years and once the President of the Students' Union; she also participates in scientific research activities, social practices and volunteer programme, having acted as one-to-one translator for the World Conference on VR Industry.