Innovation Challenge 6: Sustainable management of Blue Carbon ecosystems
The preservation, conservation and creation of marine ecosystems such as mangroves, seagrass beds and saltmarshes, which remove and store 'blue' carbon from the atmosphere for decades to centuries, provides an important means of mitigating climate change for countries where such ecosystems cover a significant area. Blue carbon ecosystems also make an important contribution to the social and economic development of coastal communities, whose role in the in-situ preservation and conservation of blue carbon is substantial.
However, there are major uncertainties in quantifying the global extent of blue carbon ecosystems, little is known about non-conventional blue carbon habitats such as intertidal sand- and mudflats, kelp beds, shelf, slope and deep ocean sediments, and deep water refractory dissolved organic carbon, and understanding of how climate change influences carbon accumulation in mature and restored blue carbon ecosystems is still lacking. Reducing these uncertainties and knowledge gaps is important to inform valuation of blue carbon ecosystems and thus their inclusion in policy and management scenarios.
In addition to economic value, the social and cultural value of blue carbon ecosystems are important, including how blue carbon facilitates Nature's Contribution to People and a range of Ecosystem Services in a variety of coastal-marine social-ecological systems. The assessment of current policy and management actions in terms of how well they enable the maintenance and development of the services provided by, and economic value of, blue carbon ecosystems including their use in accounts of natural capital, is important.

Why IMBeR can make a difference
IMBeR interdisciplinary expertise in coastal out to offshore environments 
IMBeR network – help to compare and join up global regional information
Extend IMBeR expertise in valuation and governance to blue carbon in these offshore stores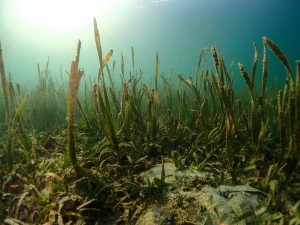 Priority research questions:
How do the ocean act as a sink for carbon and how might this change in a changing ocean ? 
What is the economic, social and cultural value of this ecosystem service?
How can we improve policy, management and governance approaches to prioritise and protect this off shore ecosystem service ?
How can we include blue carbon in statutory monitoring initiatives and national inventories of sinks versus sources of CO
2
Focused activity and outputs of the Blue Carbon Innovation Challenge
Foresight EuroMarine workshop was held in September 2021 on 'Climate mitigation potential of the European shelf seabed: significance, risks, recoverability, value and management' 

Session proposal accepted for ASLO conference June 2021 'Blue Carbon science for a sustainable future'

Organise workshops and meetings 2022

Publications, method manuals to be discussed 

Compilation / inventory of habitats, storage, fluxes etc. roadmap towards national determined contributions (NDCs) useful for Intergovernmental Panel on Climate Change (IPCC), United Nations Framework Convention on Climate Change (UNFCCC) etc.

Submitted an abstract for a session at The 5th Effects of Climate Change on the World's Oceans (ECCWO-5) in Bergen, Norway, from April 17-21 2023