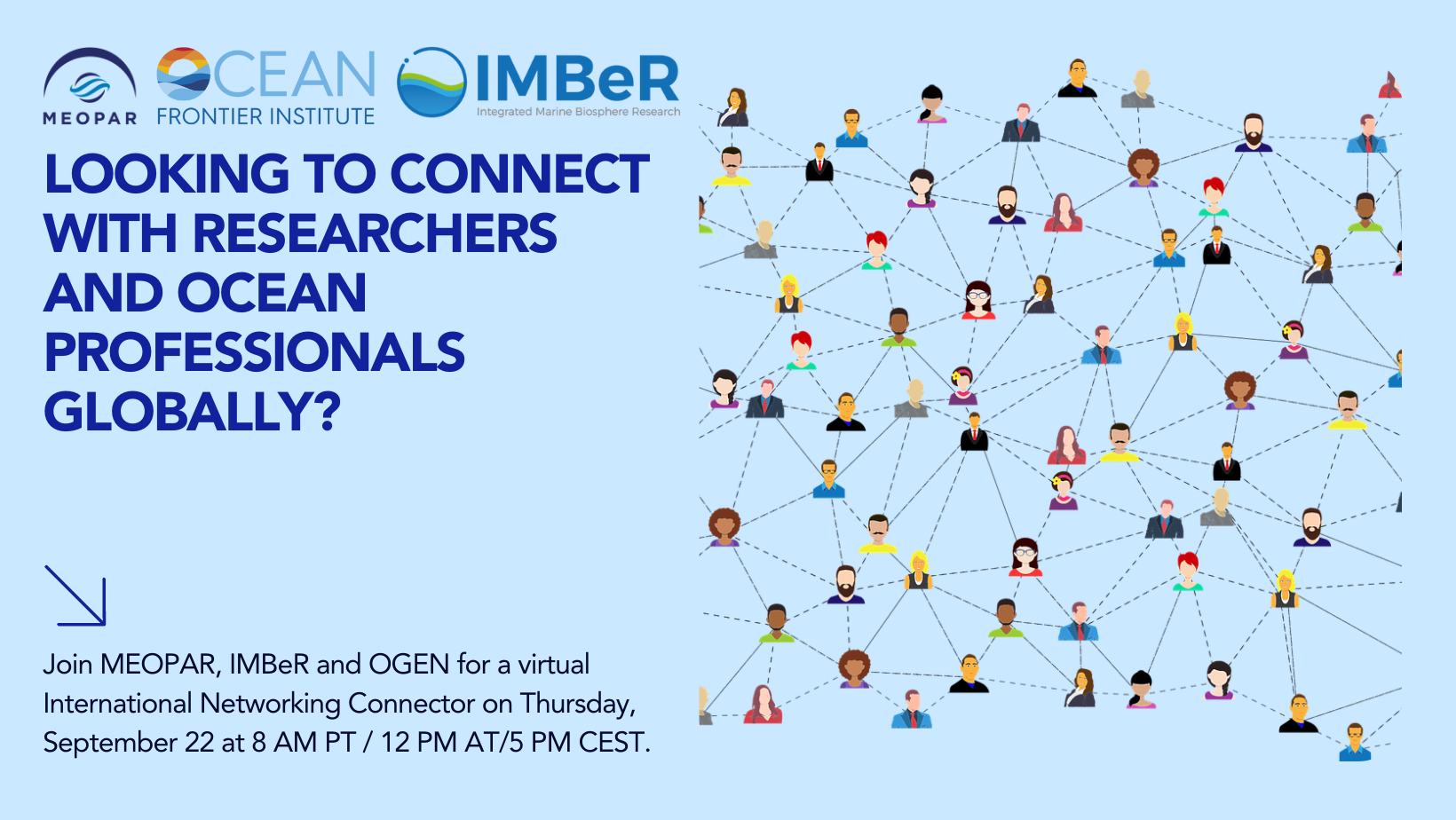 International Networking Connector
by IMBeR, MEOPAR, Ocean Frontier Institute
1381 people viewed this event.
Would you like to expand your network and connect with others involved in marine science around the world? IMBeR, Marine Environmental Observation, Prediction and Response (MEOPAR) and the Ocean Frontier Institute (OFI) are offering an opportunity to connect with other marine researchers and students during an International Networking Connector on Thursday 22 September 2022 at 8AM PT / 12PM AT/ 5PM CEST (find your local time). Join us to meet others who share your research interests, establish new collaborations and partnerships, share information and knowledge about projects and initiatives.
The International Networking Connector is open to all students, researchers and ocean professionals from any discipline, who are keen to expand their marine science networks.
What to expect? The Networking Connector will be a series of 'speed-networking' sessions using Gather Town. Small groups of attendees with a facilitator, will have short conversations around a specific question, and then move to join the next group – like a World Café. There will also be opportunities to mingle before and after the sessions, so that you can catch up with people you would like to speak to a bit more.
If you have any questions, please email: alexa.goodman@meopar.ca
Gather Town
Here is a video so that you can see some of the virtual spaces created in Gather Town
and another on how to use Gather.
The International Networking Connector is an endorsed United Nations Decade of Ocean Science for Sustainable Development activity.