The IMBeR Eutrophication Study Group convened its eighth meeting and conducted its inaugural training session with a resounding success.
This event took place from 22-23 September 2023, combining an in-person gathering in Weihai, Shandong province, China, with participants online. The occasion was one of the four sub-sessions of the Conference for the Northeast Asia Region on Green, Low-Carbon and High-Quality Marine Development. This marked the first in-person meeting for some group members since the establishment of the group almost a year ago. More than 60 participants attended in person, representing diverse sectors including academic institutions, government departments, environmental monitory agencies, and industry. All presentations were scheduled in the afternoon to accommodate online attendees in different time zones.
Under the overarching theme of Ecological Protection and High-Quality Development of Coastal Areas, nine ESG members and experts delivered keynote presentations and lectures:
Peter Thompson (ESG Co-Chair), CSIRO – The use of physical and biogeochemical models to manage eutrophication: Two case studies
Jacob Carstensen, Aarhus University – Managing eutrophication in a world of climate change: 50 years of experience from Denmark
Haifeng Gu, Third Institute of Oceanography, Ministry of Natural Resources, PRC – Mechanisms behind toxic red tide outbreaks in coastal Fujian Province
Kun Lei, Chinese Research Academy of Environmental Sciences – Assessment method of coastal eutrophication based on ecological zoning and nutrient criteria
Dongyan Liu (ESG Co-Chair), SKLEC, East China Normal University – Eutrophication process and phytoplankton response
Keqiang Li, Ocean University of China – The process of eco-environment change, effects of regulation on nutrients, and control method in the Bohai Sea
GiHoon Hong and Kai Qin, IMBeR IPO-China – Marine plankton in novel eyes: unlocking low-cost monitoring and nature-based solutions for carbon removal
Huichao Jiang, Shandong Marine Resource and Environment Research Institute – Long-term evolution of plankton community in Laizhou Bay under nutrient reduction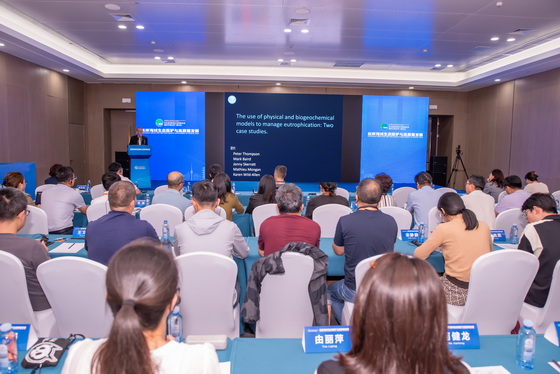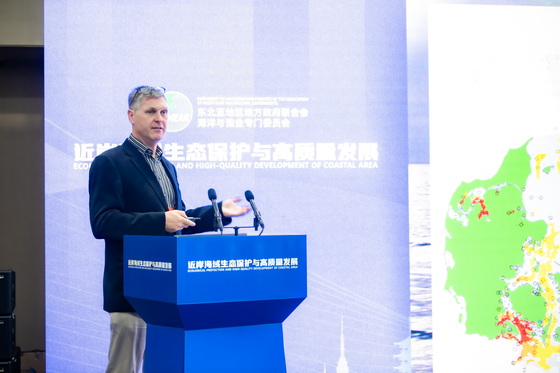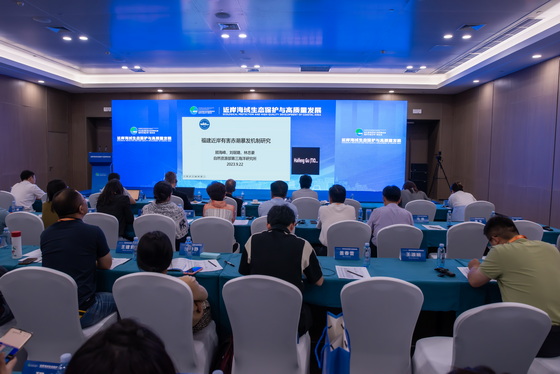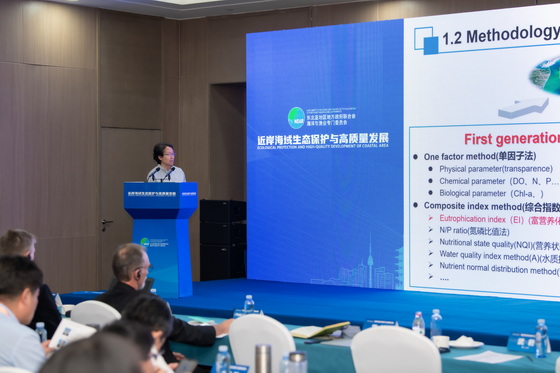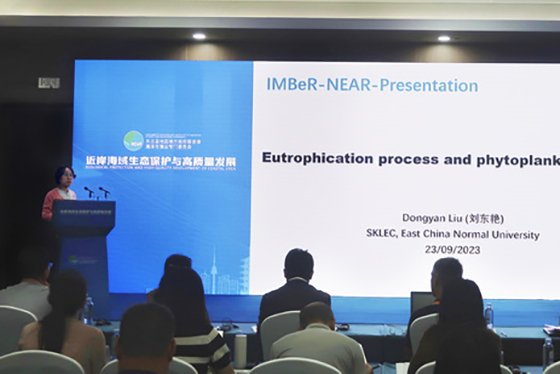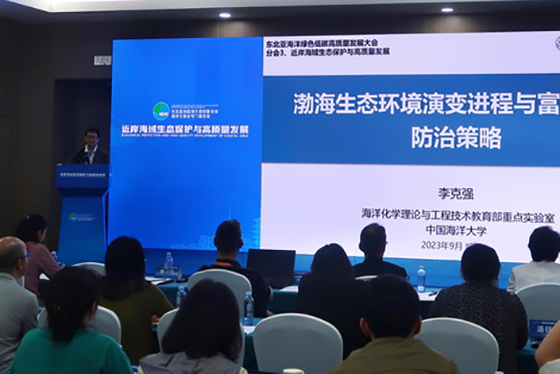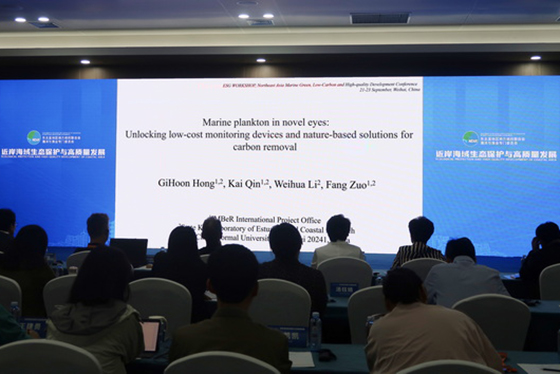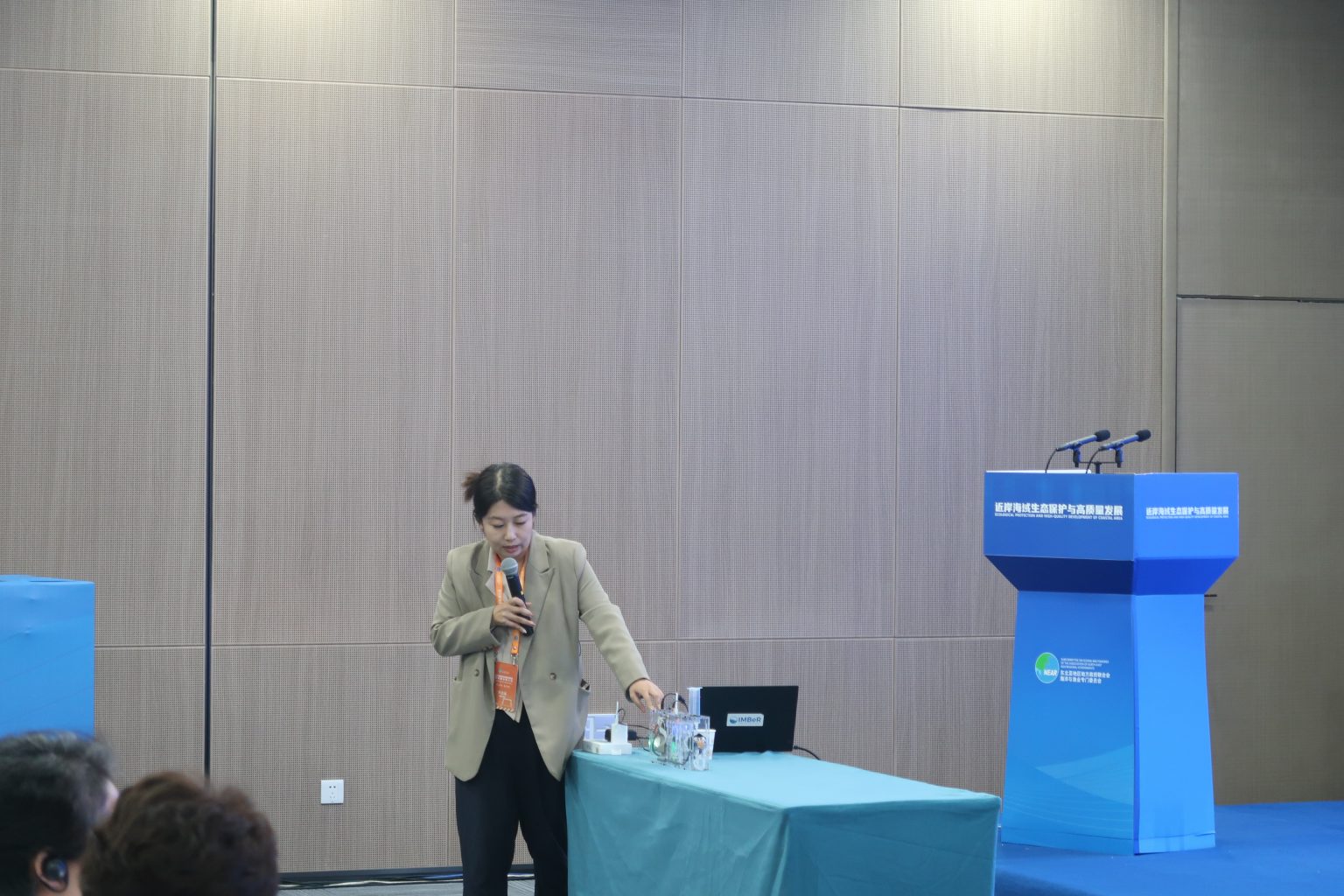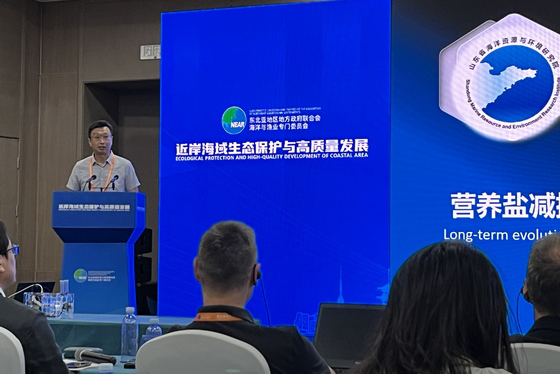 In addition, a half-day field trip to Sanggou Bay was organized in tandem with the training session. Participants had the opportunity to learn about Integrated Multi-Trophic Aquaculture and eelgrass breeding treatments.
IMBeR Eutrophication Study Group received a letter of appreciation from the Shandong Ocean Bureau for its pivotal role in shaping this event. This event also contributes to the priority research objectives of IMBeR Grand Challenge I.
To watch the news video, please follow this link to access the news coverage:
Writer: Fang Zuo
Editors: Kai Qin and Shenghui Ye (Intern)
Proofreader: Lisa Maddison