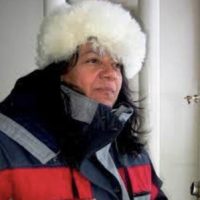 We are very happy to welcome Prof. Diana Ruiz-Pino as the new Chair of the IMBeR Scientific Steering Committee (SSC). She officially took over as chair at the SSC meeting on 3 August 2022. Diana is an Associate Professor at Sorbonne Université, Paris, France, and has more than 30 years' teaching and research experience in marine biogeochemistry and climate change. Her other interests include blue justice and incorporating different sources of knowledge into science. We look forward to working with Diana!
Many thanks to the outgoing Chair
We would like to take this opportunity to thank Prof. Carol Robinson for her impressive contribution to IMBeR, and unstinting leadership of the IMBeR SSC. Carol stepped into the SSC Chair role in 2016, but had a long involvement with IMBeR prior to this, both as a SSC member, as well as an IMBeR national contact for the UK. We wish Carol all the best with her future adventures.