Nominated by the IMBeR International Project Office – China, Dr. Maryam Ghaemi, director of the Persian Gulf Oceanography Center, was awarded the honor of SCOR Visiting Scholar in 2023 and was invited to the State Key Laboratory of Estuarine and Coastal Research in East China Normal University for academic exchanges. On Oct. 10, Maryam gave an exciting lecture titled "The Persian Gulf: A Semi-enclosed Marginal Sea of the Indian Ocean" at the IMBeR Coffee Reception. This warm-up event served as a fantastic way to kick off the two-week academic visit.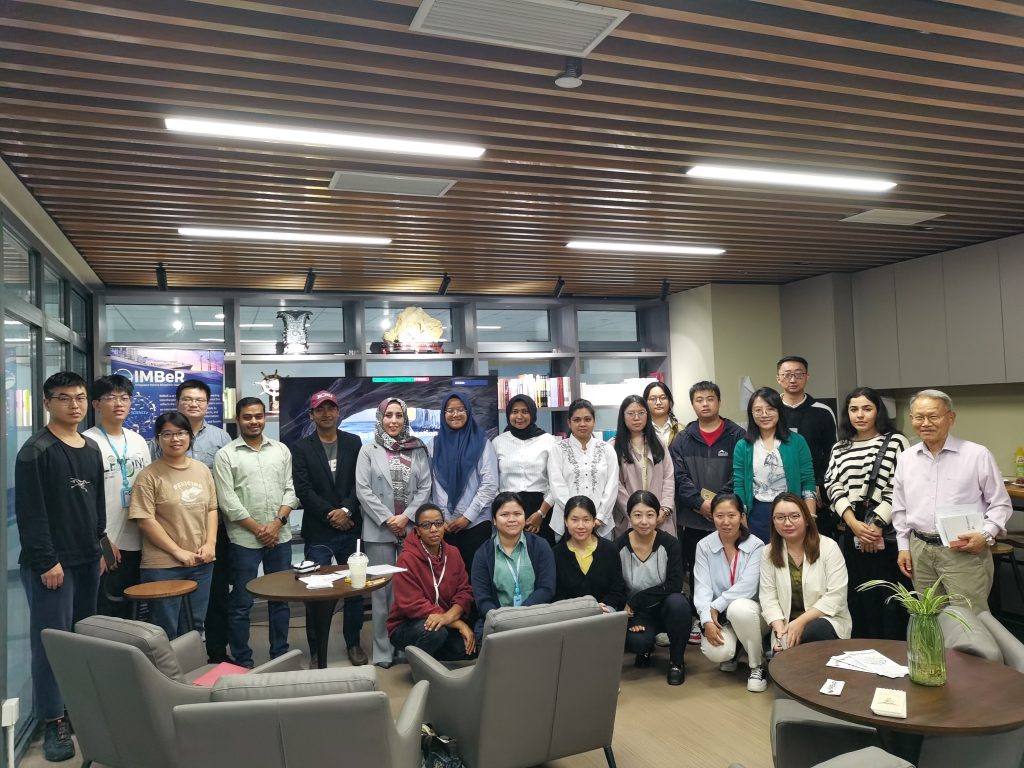 Maryam's report is highly informative, offering detailed insights into many aspects, including the geographical and climatic characteristics of the Persian Gulf region, its environmental pressures and challenges, Iran's marine researches and scientific expeditions as well as frameworks for regional cooperation.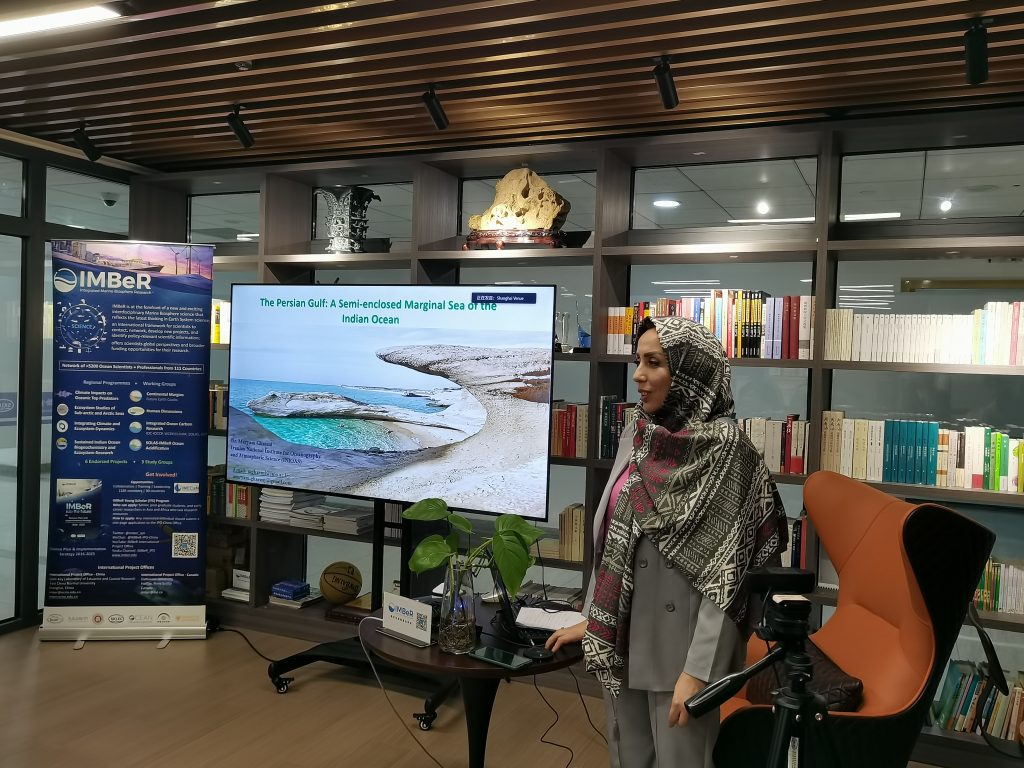 The Persian Gulf, an enchanting while enigmatic area, is renowned for its high-salinity water, biodiversity and unique habitats. It faces, however, climatic and environmental threats as well. The Gulf is a crucial waterway for international energy trade, with a cruise ship passing through the Strait of Hormuz, which connects the Persian Gulf and the Gulf of Omen, every six minutes. Some 20 percent of the global offshore oil transportation ships pass this route. The numerous oil facilities and petrochemical plants in this region have significantly aggravated water pollution, which in turn has had detrimental effects on its water quality, coral reefs and mangroves and other habitats. Nevertheless, this report also highlights various research programs initiated by Iranian National Institute for Oceanography and Atmospheric Science (INIOAS) since 2018, with the aim of gaining a comprehensive understanding of and addressing the marine environmental issues present in the Persian Gulf. As is underlined in the report, it is of great importance to deepen regional and international cooperation with a view to preserving the unique marine environment of the Persian Gulf. In this regard, the West Asia Blue Waters project, under the framework of the United Nations Ocean Decade, is considered an important initiative for achieving sustainable development and environmental protection in the region. The Regional Education and Research Center on Oceanography for West Asia (RCOWA), established by UNESCO, along with the IOC Sub- Commission for the central Indian Ocean (IOCINDIO) of the IOC-UNESCO, play a crucial role in this agenda. Their participation is vital to the advancement of the United Nations' goals in the region.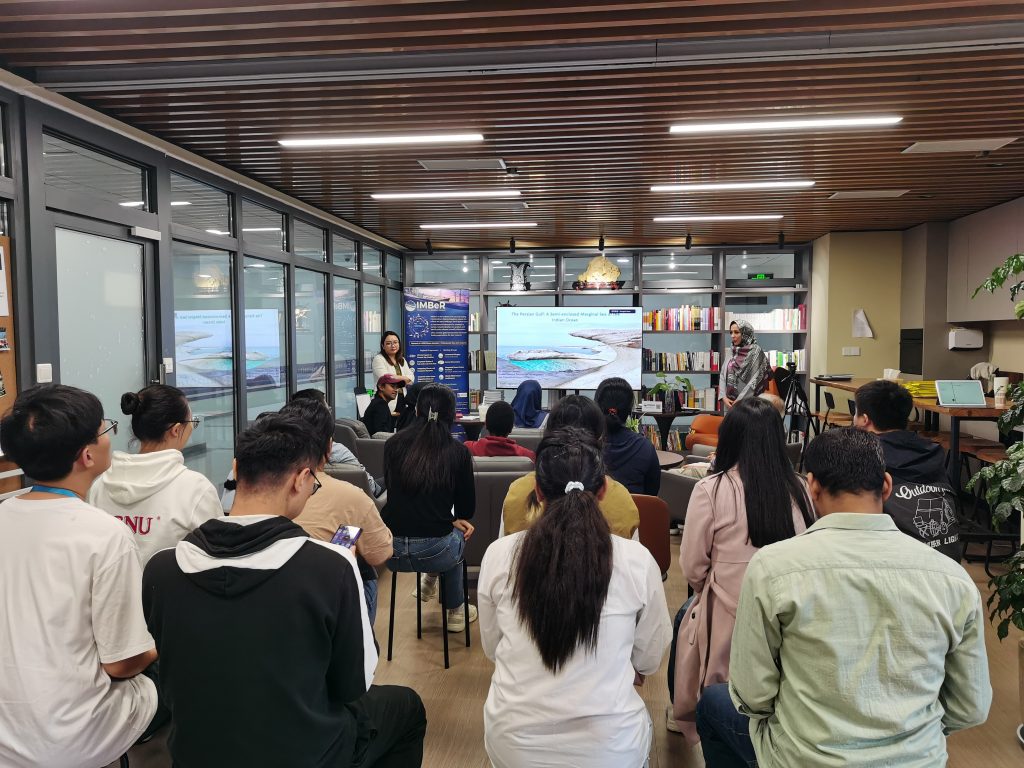 This report offers valuable insights into the importance of protecting the marine ecosystem of the Persian Gulf while highlighting the significance of global cooperation in addressing environmental challenges in this critical region. Maryam's visit signifies not only an academic exchange between West Asia and East Asia, but also marks the commencement of a fresh phase in regional cooperation.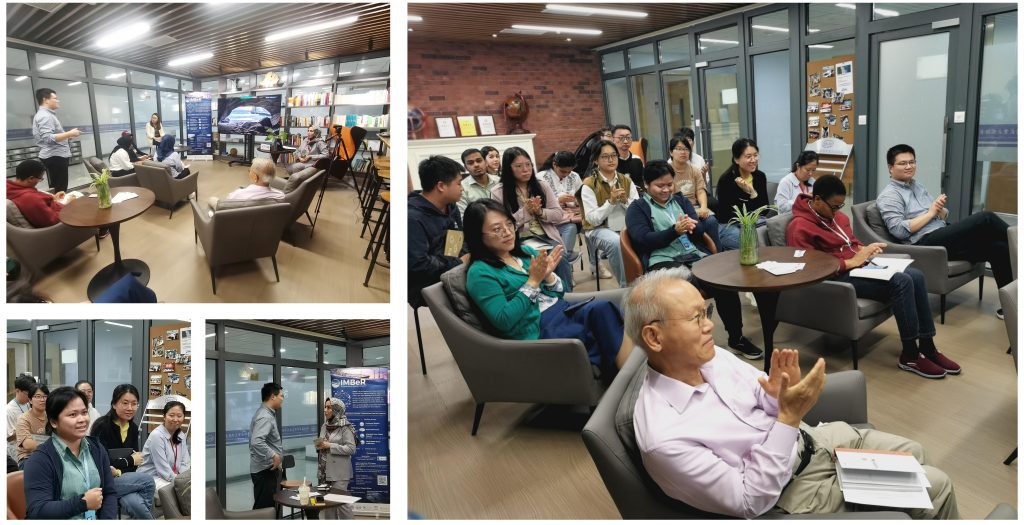 Photo – Qiuxun Lin, Fang Zuo
Chinese news release – Fang Zuo
Translation – Shenghui Ye