IMBIZO 6: Marine Biosphere Research: Buoyant Solutions for Ocean Sustainability
6290 people viewed this event.
Important Dates
Deadline for abstracts: Closed
IMECaN Diversity and Inclusion event: 15 October
IMBIZO 6: 18-22 October
IMBIZO 6 Recordings
IMBIZO6 is an endorsed United Nations Decade of Ocean Science for Sustainable Development activity.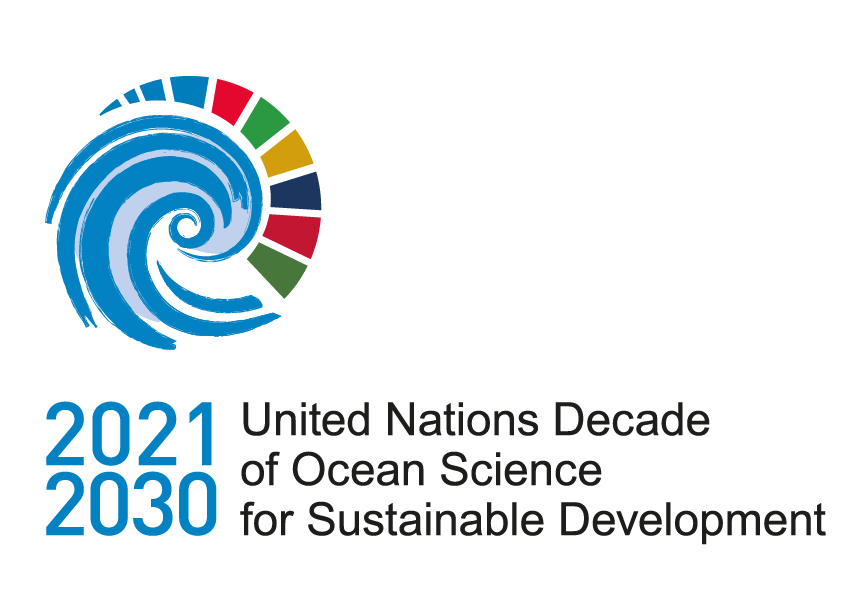 IMBIZO6 followed the usual format with three concurrent but interacting workshops:
Workshop 1: Exploring potential marine options for climate intervention
Workshop 2: Lighting the 'grey zone': how can we integrate human dimensions in decadal-scale prediction systems?
Workshop 3: Ocean governance and climate adaptation: comparing responses, charting future courses
The topics addressed during the IMBIZO6 workshops highlighted current research and showcased positive, 'buoyant' solutions for ocean sustainability being discussed and implemented throughout the world.
Global change (including global warming, sea level rise and ocean acidification), driven by human-derived increases in atmospheric carbon dioxide (CO2), poses one of the greatest threats to ocean health and human well-being. In order to limit global warming to 1.5oC above pre-industrial levels, almost 20 billion tonnes of CO2 might need to be removed from the atmosphere each year until 2100. Workshop 1 investigates whether the vast oceans could and should play a role in this climate mitigation. Several ocean-based atmospheric CO2 removal strategies have been proposed, but major questions still remain as to their efficiency and the environmental risks or benefits and economic costs associated with them. Transparent community engagement to gauge public and political perception and development of new governance or regulatory instruments may be needed. This workshop will integrate these ecological, economic, societal and regulatory aspects.
Human activity in the ocean is set to increase, with the growing importance of the 'blue economy'. The impact of increased human activity on marine ecosystems that are already compromised by pollution, over-fishing and climate change, makes the need for sustainable management crucial. Predictions that reflect seasonal to decadal changes and also include society as both a component of the system and an actor of governance, would allow for management approaches to be adjusted according to local conditions, enabling longer term sustainability. Workshop 2 will assess and progress strategies to develop and test the integration of the human dimension into decadal coupled physical-ecological prediction systems.
In addition to predicting and mitigating the risks of global change to marine biodiversity and the livelihoods of coastal communities, national adaptation strategies are required to increase socio-ecological resilience. Governance approaches for ocean climate adaptation include establishment of marine protected areas, ecological restoration and marine spatial planning. Workshop 3 will compare and contrast local, regional and national governance approaches to ocean climate adaptation in order to share best practise and help implement adaptive ocean governance.
IMBeR is committed to promoting ocean literacy and geographic, gender and generational diversity. To this end, IMBIZO6 and the Early Career Researchers' event will also include a range of participatory activities including capacity building, mentoring and exchanging successful examples of increasing diversity and inclusion.
Bonus Event!
IMBeR's Integrated Marine Early Career Network (IMECaN) organised an excellent event for all IMBIZO participants prior to the start of IMBIZO6 on 15 October on
Building Capacity for Diversity and Inclusion in Ocean Sciences
Bias or discrimination against underrepresented groups still persist in marine science globally. During this Diversity and Inclusion in Ocean Sciences event, there will be several short talks, Q&A sessions and break out groups with researchers, academics and others from around the world who are taking active and inspirational steps to improve diversity, inclusion and equity in marine science. This workshop provides the opportunity for participants of all three IMBIZO6 workshops to meet and interact with those attending the other two workshop. Join us for an engaging conversation and be part of the change! Information about the speakers and timing of this event will be announced soon.
IMBIZO 6 Recordings
Additional Information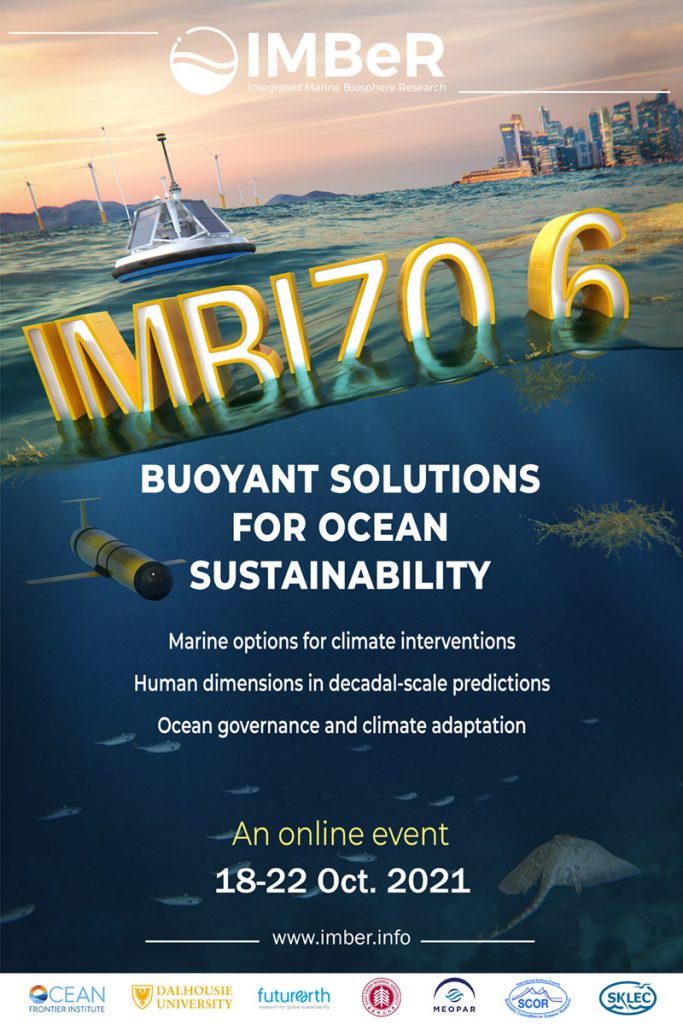 What are the IMBIZOs?
IMBIZO is the Zulu word for 'a gathering'. IMBeR IMBIZOs are designed to address current research topics, facilitate transdisciplinary research, and provide assessments of current understanding and future research needs. IMBIZOs are held every second year, and are relatively small conferences (around 120 people) that consist of concurrent workshops, each of which considers an important research topic. In addition, plenary presentations provide overviews for each workshop, and cross-cutting activities and poster sessions allow integration across workshops. Discussion sessions of current knowledge help to identify key questions or hot topics to be addressed by the IMBeR research community.
IMBeR aims to promote and enable interdisciplinary marine research and governance to achieve improved prediction of, adaptation to and mitigation of global change, to transition towards ocean sustainability.